As France bans short-haul flights, what should the future of domestic travel be in the UK?
As COP26 approaches, POW UK Content Coordinator, Kate MacLeod, discusses how the UK can take steps towards achieving the UN Sustainable Development Goal number 9 – Industry, Innovation and Infrastructure.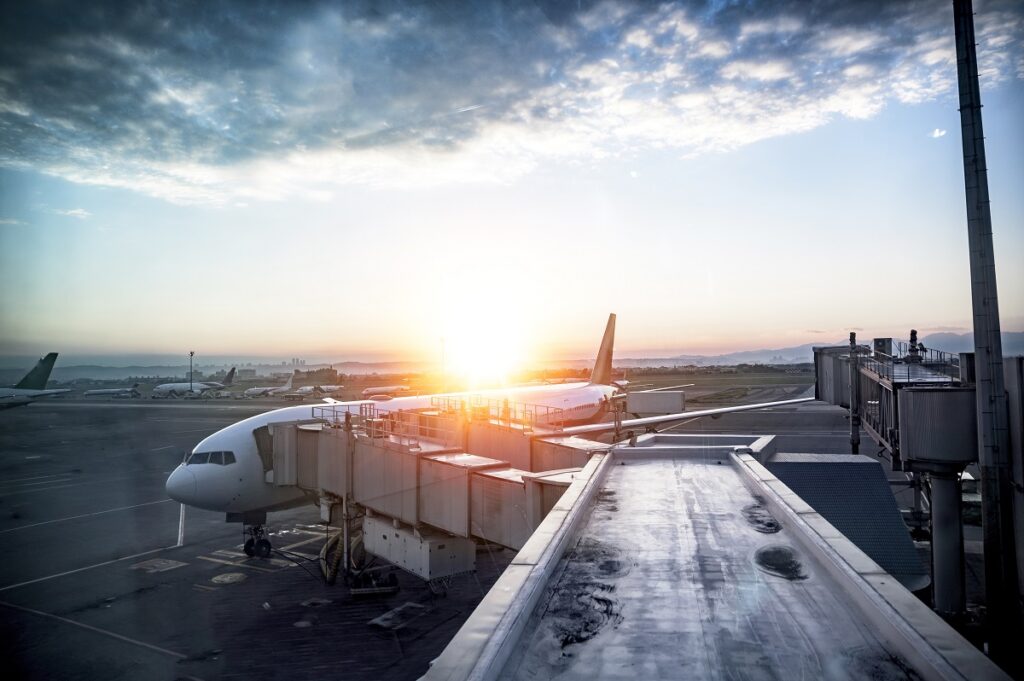 France made headlines this weekend with their industry-leading decision to ban domestic short-haul flights on routes where the journey time can be undertaken in two-and-a-half hours or less by train.
The ban comes as part of the government's state aid package for Air France, which also contains a requirement that the airline achieves a fifty percent reduction in CO2 emissions on medium and long-haul routes by 2030.
"We are engaging in a profound transformation of the aviation sector," read a tweet from LaREM MPs. "Favouring the train or other means of public transport for short distances is common sense and a key gesture for the climate."
Greenpeace EU spokesperson John Hyland has supported the ban, but drawn attention to the fact that the journey time chosen to determine the routes cancelled still leaves several popular short-haul routes in action – routes that could equally be undertaken in a comparatively short train trip.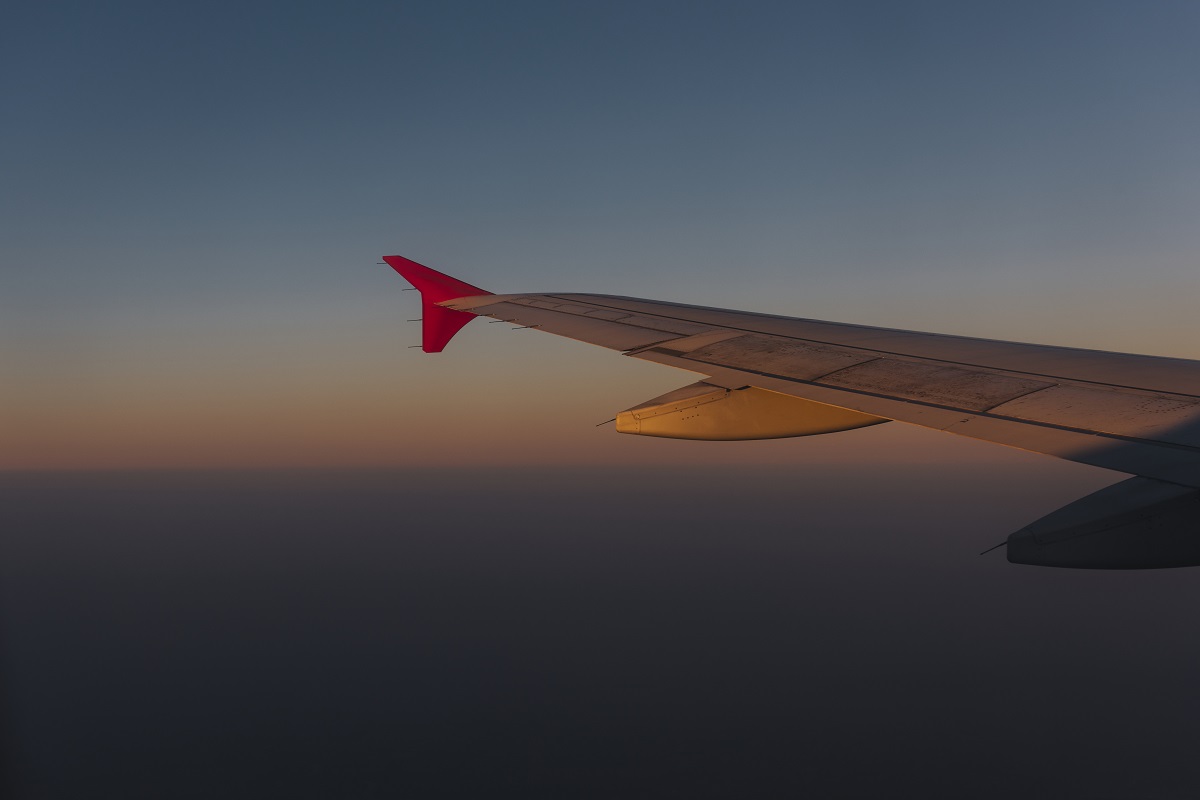 "Short-haul flights are extremely polluting and should be banned where an alternative connection exists, but the proposed French travel time limit of 2.5 hours leaves a large number of short flights still in service, including Paris-Marseille – one of the first three domestic flights in terms of greenhouse gas emissions."
"The EU and European governments, including France, should ban all short domestic and cross-border flights when passengers can use less polluting transport such as trains or buses."
Nevertheless, despite the criticisms from environmental groups that the ban is insufficient, it marks a significant step towards reducing emissions, and therefore raises the question: should other countries follow suit?
A survey carried out in September by eupinions on behalf of the University of Oxford, encompassing all 27 EU member states and the UK, discovered that for the majority of Europeans of all age groups, the answer to that question is yes: 74% of those surveyed, who, prior to the pandemic, used to travel regularly, said that they would support a ban on short-haul flights.
Notably, given the criticism of the 2-and-a-half-hour train journey time used as the determining factor for the domestic flight routes to be cancelled, the survey also found that the respondents would like to see a ban on all flights where the trip can be undertaken in less than twelve hours by train.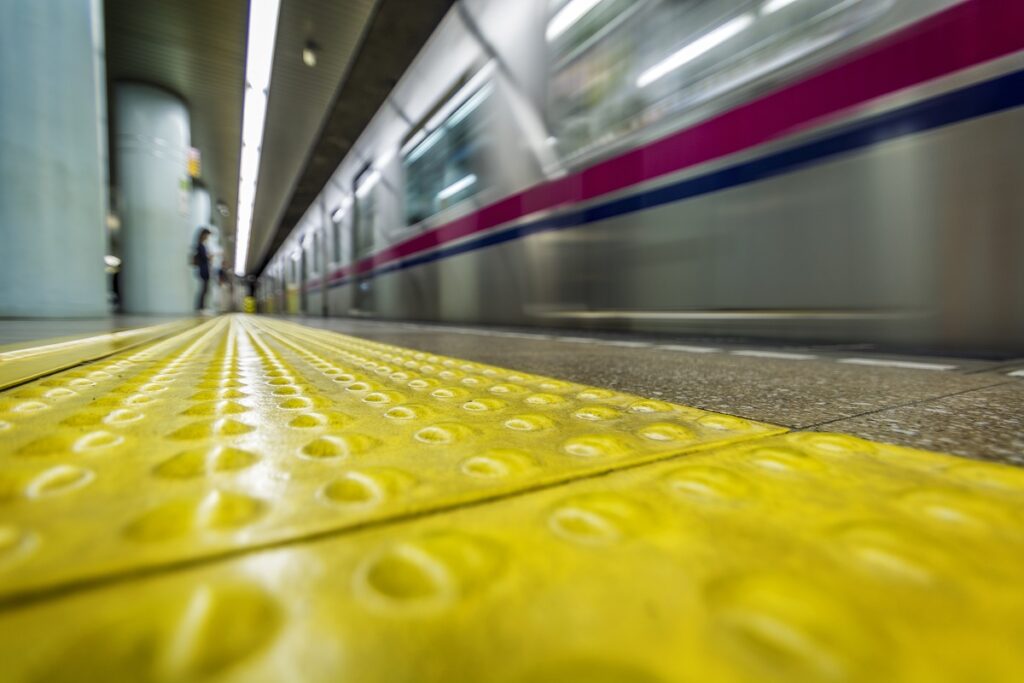 Representatives from the beleaguered aviation industry have, however, criticised the decision, coming at a time which, as a result of the pandemic, has already seen devastating job losses: a conservative estimate puts the figure at 58.5% of permanent airport workers who have lost their job, but, due to the varied nature of aviation employment types – seasonal and temporary – the final figure is not known, though is speculated to be over 250000.
It is imperative that we consider not only the figures, but the faces of those whose lives are affected by any decision. With this in mind, it is concerning to note that state aid and the protection of airline ground staff, described in an article published by International Airline Review as "the backbone that keeps the wheels of the aviation industry moving", and their employers, is minimal in comparison with the support given to airlines: "In 2020, just €2.85 billion was given to both airports and ground handlers in Europe, compared with the €32.11 billion given to airlines".
As we strive urgently towards building sustainable structures for society, we need to do it in a way that does not deprive people of their livelihoods and sense of purpose.
A 2016 breakdown of global greenhouse gas emissions, published by Climate Watch and the World Resources Institute, found that the aviation industry was responsible for 1.9% of global emissions; road transport emissions were significantly larger, at 11.9%; and rail travel lowest at 0.4%. (These figures all include both passenger and freight travel but do not take into account the emissions caused by manufacturing vehicles.)
The authors of the study, Hannah Ritchie and Max Roser, draw from these findings the fact that "This means that, if we could electrify the whole road transport sector, and transition to a fully decarbonized electricity mix, we could feasibly reduce global emissions by 11.9%."
And so, as the UK prepares to host COP 26 in November, a key focus in our pandemic recovery plan should be on the United Nations Sustainable Development Goal number nine: Industry, Innovation and Infrastructure.
A sustainable infrastructure of the future does not mean replacing all ICE (internal combustion engine) vehicles with electric, but rather investing in affordable, renewable-powered public transportation.
In the wake of France's short-haul ban, there has been a natural spate of opinion articles published calling on the UK government to follow suit and ban domestic flights. The same Climate Watch and World Resources Institute report observed that 40% of all aviation emissions came from domestic travel.
Of course, one should allow that the distances covered by domestic travel, and the time taken to travel these by plane versus rail or car, vary drastically depending on the country; within the US alone, there are eleven states that are bigger than the UK.
If we focus on the UK, however, where there is relatively little difference between the time taken to cover some of its most popular domestic flight routes by air or by rail (London Heathrow to Manchester airport is a flight time of 1 hour 5; by rail, London Kings Cross to Manchester is 2 hours 28 – if one takes into account the time taken to check in at an airport, wait at the gate, board and disembark, the total journey times become even closer), a ban of these high-emission short-haul flights appears to make sense – how much difference can there be between rail or flight if the journey time is more or less the same?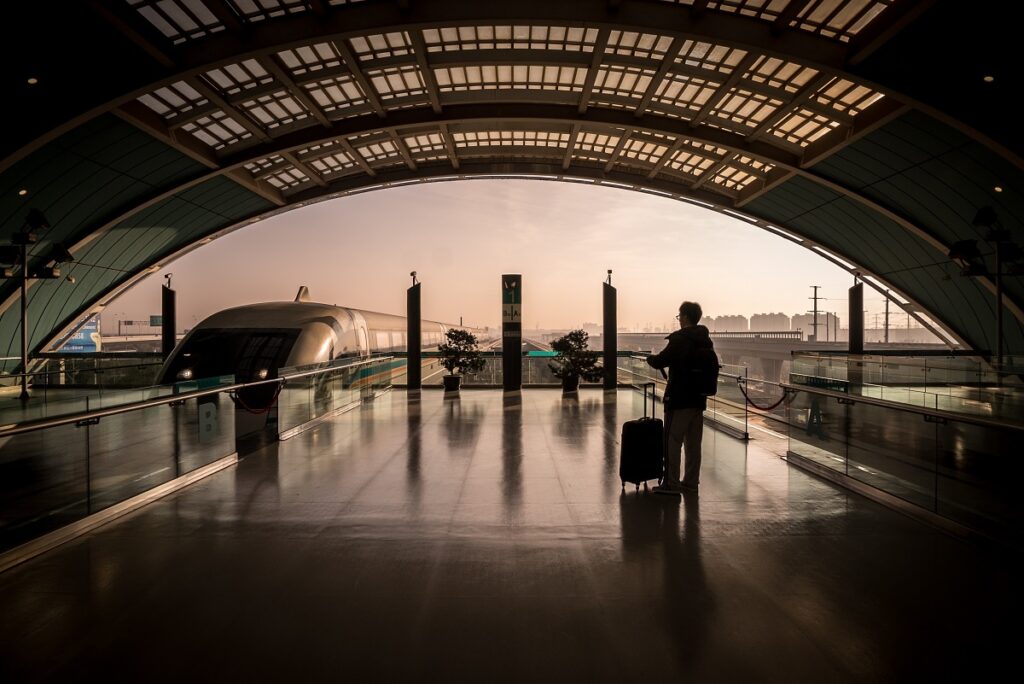 The difference, of course, is to be found in the price of the ticket to travel. Reading the Comment section of a Guardian article by Leo Murray that argues that "France's ban on short flights should be a wake-up for Britain", the majority of comments support Murray's stance in principal, but point out that the cost of travelling by rail is often prohibitively costly when compared to flying.
One commentator revealed that, knowing the date in advance, a friend who worked for the rail industry had tried to find them a cheap ticket, before ruefully admitting that the least expensive option would be to fly.
And herein lies the heart of the issue.
When it comes to domestic flights in the UK, the main reason that the aviation industry is responsible for significantly higher emissions than the rail sector is because it is more affordable.
Moreover, often, it is a more pleasant experience too; comments under the same Guardian article that alluded to the romance of travelling by rail were frequently contradicted by those that disparaged waiting for late trains on freezing platforms, standing for hours in over-crowded carriages, grotty or non-functioning toilets, and over-priced, underwhelming food and drink options.
Thus, the UK's solution to reducing emissions caused not only by arguably superfluous domestic flights, but by passenger (as opposed to freight) road transport emissions, must surely be to balance support of the aviation industry's move towards more sustainable technology with targeted investments in an affordable, sustainable and enjoyable bus and rail public transportation system.
The good news is, we are seeing more movement in this direction.
For example, since Sadiq Khan became mayor of London, the city has seen a 94% reduction in the number of people living in illegal levels of nitrogen dioxide. The mayor's "cleaner buses" initiative is a key factor in this: "In central London, all double-deck buses will be hybrid as of 2019 and all single-deck buses will emit zero exhaust emissions by 2020. By 2037 at the latest, all 9,200 buses across London will be zero emission."
It is rail, however, that is one of the most energy efficient transport modes, and if we are talking about following by example, it is China that is leading the way in deploying high speed rail, creating convenient, low-emissions transport between its cities.
Dr Fatih Birol, the Executive Director of the International Energy Agency, states that "The rail sector can provide substantial benefits for the energy sector as well as for the environment. By diversifying energy sources and providing more efficient mobility, rail can lower transport energy use and reduce carbon dioxide and local pollutant emissions."
And what, finally, does the aviation industry itself say in response to the search for solutions to the issue of its carbon emissions?
A November 2020 letter to the government, co-written by a group of more than twenty UK aviation leaders, composed of top executives of the country's airlines, airports, trade organisations and other aviation-related companies, calls on the government to invest in sustainable aviation decarbonisation technologies:
"There is now a once in a generation chance for the UK to seize the opportunity to lead the world, both in delivering net zero flight, and to enable UK aviation to support our economic recovery through the high skilled jobs, supply-chain and export benefits that investment in new green aviation technology will bring."
"People like flying, but they don't like the carbon footprint from flying," further observes British Airways' chief executive Sean Doyle, one of the letter's co-authors, stating unequivocally that sustainability is a "fundamental issue to tackle in terms of our right to operate".
As the coronavirus pandemic has all but shut down the travel industry and transformed the way that many of us work, it has thrown into relief the question of when it is absolutely necessary to travel.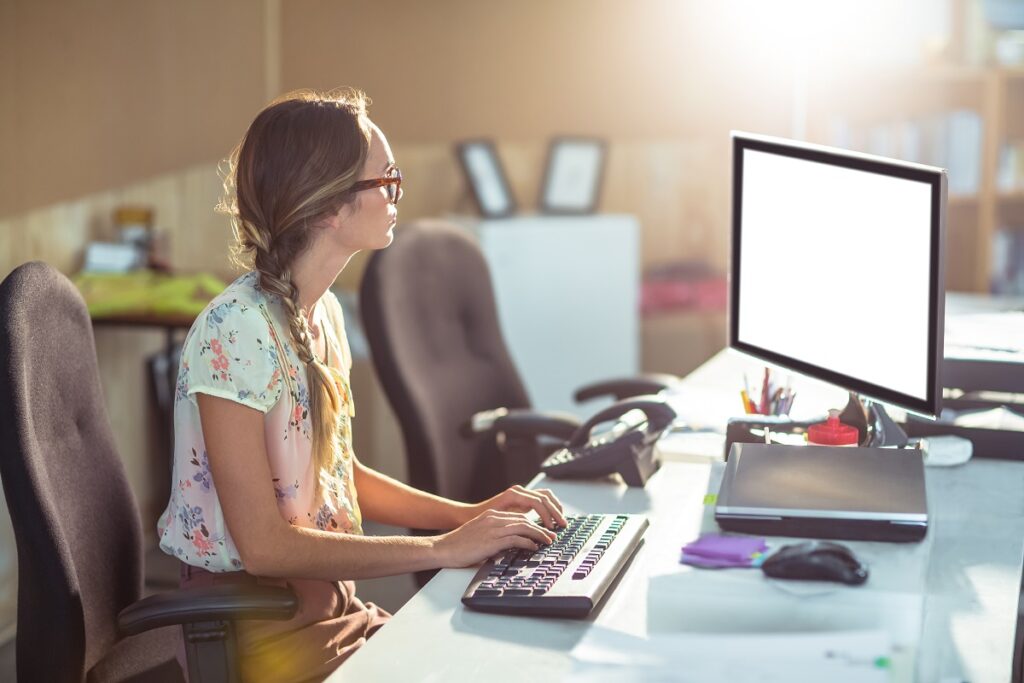 Do we need to drive to our place of work or fly to meet with business colleagues if we can work from home or conduct meetings over Zoom?
There are those that argue no; still many who will state yes.
Where there is a much larger area of common ground is when it comes to our feelings about travelling for the purposes of visiting loved ones who live abroad, or for the pleasure of a well-earned, much longed-for holiday – to travel for travel's sake.
Few of us would willingly relinquish these – whether you consider them a privilege or a right – and it is perhaps for this reason more than any other that we need to find a sustainable balance in how, when and why we fly.
The UK is justly proud of its aviation history. It has played a key role in our victory in two world wars; it has pioneered great engineering innovations; and it has allowed millions of ordinary UK citizens to discover the fascination and joys of the different cultures and countries of our wonderful planet.
And so, as we approach COP 26 this November, let us each do what we can to urge our country's government to become a world leader in sustainable travel; to be the first, not the follower, when it comes to taking the vital decisions, innovations and actions essential in implementing the infrastructures that will ensure both the protection of our planet and our continued ability to enjoy its wonders.